Content Marketing
Premium
Package
This is a 12 to 24 month, robust and dynamic option for a growing organization that wants to take its business to the next level! We become either an extension of your existing marketing team or your entire marketing team.
You may or may not have marketing staff but you know you don't have the manpower to do all that you want. You are looking to partner with an ad agency. The Premium Content Marketing Package is an all-inclusive option for an established organization that needs more in marketing and media to level up. We become your marketing partner. This program includes a media buying strategy, a brand-boosting package, more detailed analytics, achievable benchmarks, and long-term goals.
Reasons businesses choose the Premium Program:
Lacking someone to plan and manage media buys
Looking to expand reach to a wider audience
In-house staff is at capacity
Need additional creative resources, team & talent
Social Media Content Generation & Management
Included: 3-4 posts per week on Facebook, Instagram, Twitter, Pinterest, and/or LinkedIn
The CutBoard team will meet with you and your staff twice a month to discuss messages and themes, write messaging and posts, and get final approval before publishing your posts. Posts will be scheduled each week to the social media platforms.
We strive to create online relevance through meaningful messaging, increase brand recognition, and enhance your customer trust in you and your company or organization through social media.
Your social media can also be used to engage clients, fans, and prospects in order to generate a top of mind awareness and act as a lead magnet that works in concert with your overall marketing strategy. We'll engage with your followers, and encourage potential customers to take actions that will lead them back to your website, your brick and mortar store, or prompt them to make a phone call or send a message. CutBoard will create concepts and messaging, design, implement, monitor comments, provide suggested responses, promote your blog, video channels, website, and report the results back to you on a monthly basis.
Included: Weekly meetings (in-person or online) with CutBoard staff and your team, Social Media Content Calendar (a total of up to 64 posts a month), copy, imagery, design, and publishing of content to your chosen platforms. We will also monitor, encourage engagement, and provide monthly reporting.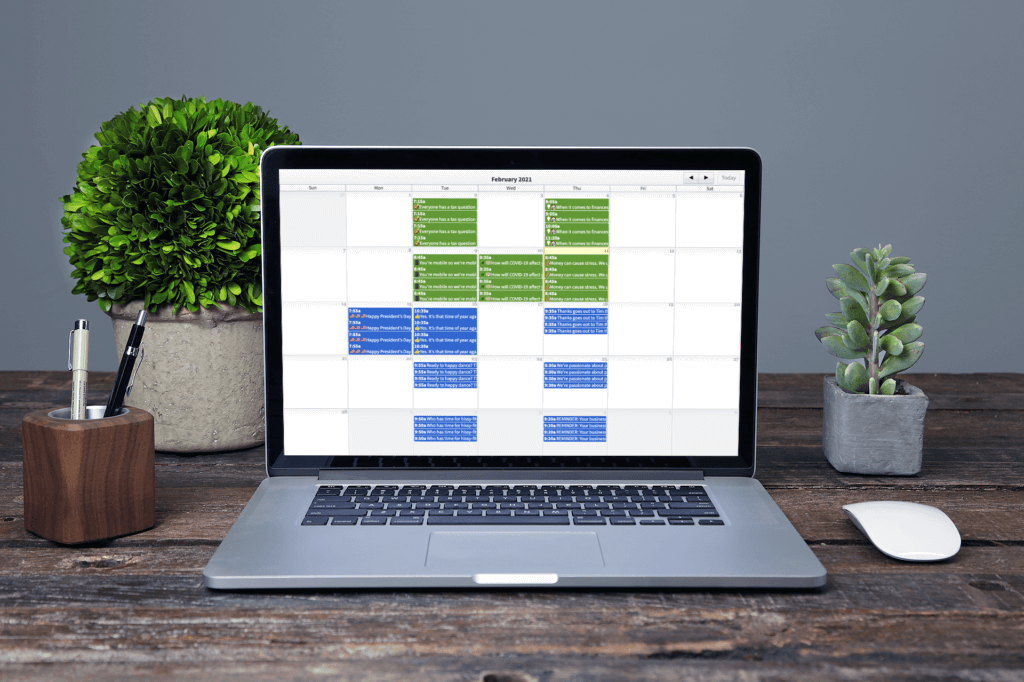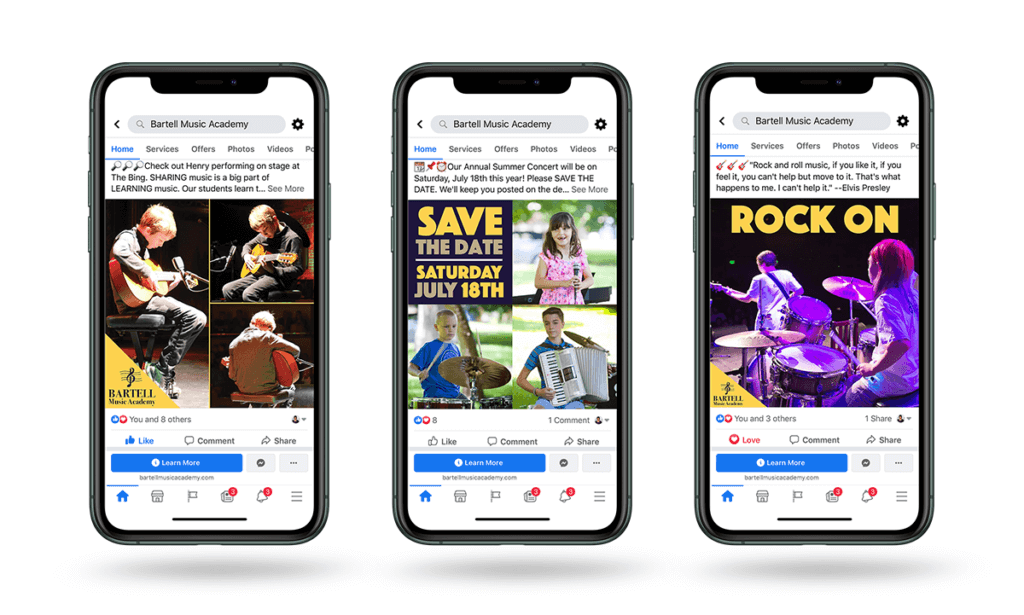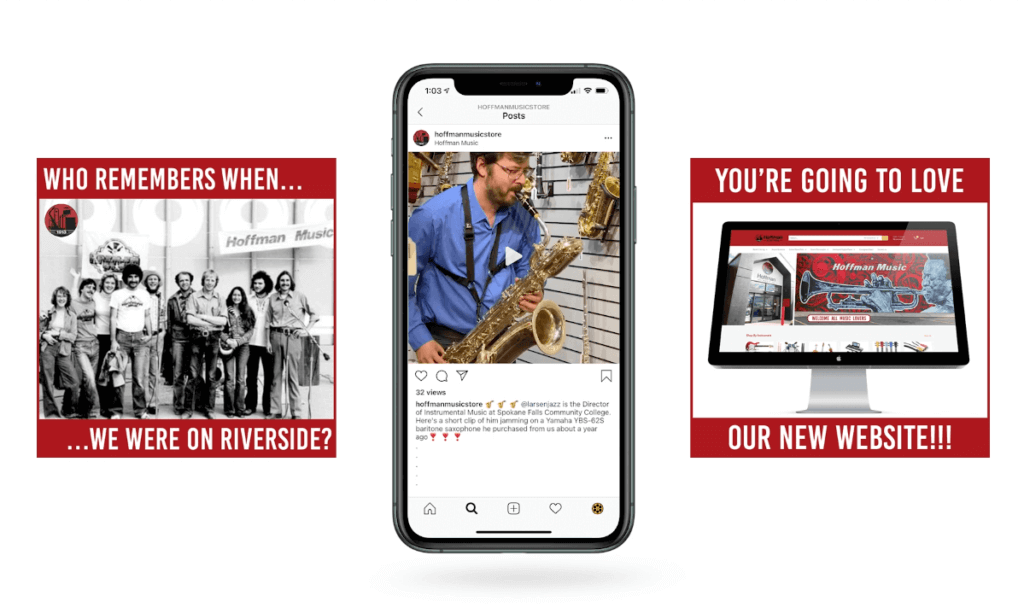 Blog Writing & Custom Graphics
Included:  2 custom blog posts (500-1000 words), 1-2 custom graphics or images to accompany each article.
CutBoard will coordinate with your management/staff to develop a monthly blog that will be hosted on your website and promoted through social media. The content will not only position you as an expert and thought-leader in your industry but also show your brand's personality and character. The blog will also be used to increase SEO ranking with your website using keywords and messaging, which will help your potential customers find you FIRST!
Social Videos
4 short videos per month included.
Consumers are gobbling up rich, original, high-quality video content faster and faster, and the trend is only going to continue growing. CutBoard will work with you and your team to produce high-quality, original content that is tailored to your audience.
Included: 4 videos formatted and optimized for your social media channels, 10-20 seconds in length.
Testimonial Video
1 testimonial video per month included.
Honestly, even though you and I know that your brand is amazing, self-promotion often falls flat. So, if you want your prospects to believe that your product is the best option, you must provide some evidence — and nothing works better than letting your happy customers do the talking.
In fact, customer testimonial videos are one of the most effective kinds of marketing content you can invest in. Did you know that 88% of people trust online reviews just like they would trust a recommendation from a friend?
Being on camera can be stressful so we've learned to make the process easy and fun. Your raving fans will be more than happy to help you spread the word.
Included: 1 video formatted for your website and social media of a testimonial (30-60 seconds in length).
On-Going, Monthly Website Maintenance & SEO
Search Engine Optimization (Google Search) requires a lot of patience and upkeep. But by performing an initial site analysis, we can determine how best to optimize your overall site for 3-5 key search terms, and will then work to optimize your individual pages on a monthly basis.
Creating and launching mind-blowing content is great, but not if nobody sees it! Let us help you get found, get seen and get results.
Don't have a website yet? Or have an old one that needs a complete overhaul? Then this is the perfect plan for you.
Included: A complete website audit, repair broken links/maintenance, monthly progress report, monitoring, and optimization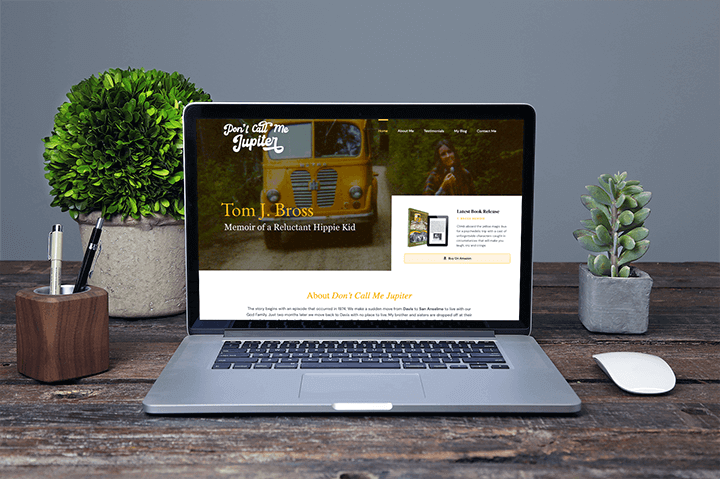 Starter
Social Media Posts
Blog Posts
Video Posts
Value
Social Media Posts
Blog Posts
Video Posts
Testimonial Video
Premium
Social Media Posts
Blog Posts
Video Posts
Testimonial Video
Website Design
$1000 Monthly Advertising Media Credit
Check Out Our:
Videos
Graphic Design
Social Media
Animated Video for Spokane River Forum
cutboardstudio
2021-07-04T19:13:58+00:00