What is Content Marketing?
Content marketing is where we take a strategic marketing approach that's focused on creating and distributing valuable, relevant, and consistent content to attract and retain a clearly-defined audience, that ultimately buys from you!
By reaching, engaging, and retaining your target audience, you'll be ensuring that your products and services are being seen by those who are the most likely to share and engage, which grows your customer base — and make a purchase, which boosts your bottom line!
Every type of business needs to be communicating with customers and potential customers. These days social media posts, videos, and blog posts are a must when it comes to establishing top-of-mind awareness with your audience. And, it's equally important for establishing and maintaining Search Engine Optimization, or SEO.
This is why content marketing is so important!
First and foremost, you've got to make it easy for people to find you online. Next, you've got to present your business professionally. The functionality, navigation, and presentation of your products and/or services on your website must seamlessly flow in a logical and compelling manner. CutBoard essentially puts ourselves into your customer's shoes to evaluate your online reputation. How are you ranked in search engines? Do you track your return on investment (ROI) for your online efforts? What pages have the longest views, what's the bounce rate, are your forms optimized? If any of these questions have you feeling a little anxious or overwhelmed, we can help with that!
Most business owners are busy running their businesses and don't have time to generate and manage content. That's where CutBoard Studio comes in. We act as an extension of your marketing department to provide these essential creative and analytical services so you can focus on what you do best; running your business!
What's the difference between content writing and copywriting?
Who needs words anymore? 
In a world gone digital, it may seem that the written word is losing more and more ground (or bandwidth), each and every day as imagery, graphics and video continue to gain prominence. Yes, we're visual creatures who believe a picture is worth a thousand words. That being said, don't underestimate the power of the written word. Blogs provide the keywords, phrases, and back-links that affects your SEO ranking. They also help position your company as an expert in the field, a source of information worth bookmarking and returning to regularly.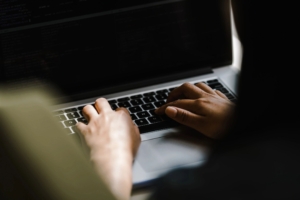 Start with us. You have our full attention. 
If you're wondering whether your marketing efforts are working or not, this is the perfect place to start. Our Free Consultation includes an online or in-person meeting with your team to assess your current marketing plan. After the meeting, we can provide recommendations on what package could work for you and some of the steps we'll take to elevate and grow your business.
At CutBoard, you get direct access to the team that will be handling your account. Other agencies will assign an Account Rep to oversee your business. The problem with adding another cook into the kitchen is that it convolutes communication. Things tend to get lost in translation. Direct access to your marketing team streamlines the process, ensures your needs are being met, and keeps everyone on the same page for every aspect of your strategy.
Select the Content Marketing Package that's right for you and sign up today.
Starter Package
Social Media Posts
Blog Posts
Video Posts
Value Package
Social Media Posts
Blog Posts
Video Posts
Testimonial Video
Premium Package
Social Media Posts
Blog Posts
Video Posts
Testimonial Video
Website Design
$1000 Monthly Advertising Media Credit
Custom Package
Social Media Posts
Blog Posts
Video Posts
Testimonial Video
Website Design
Advertising Media Buying
Other Services